My rating 4 stars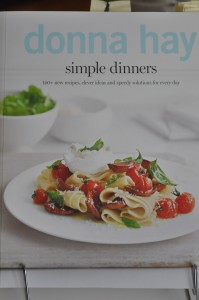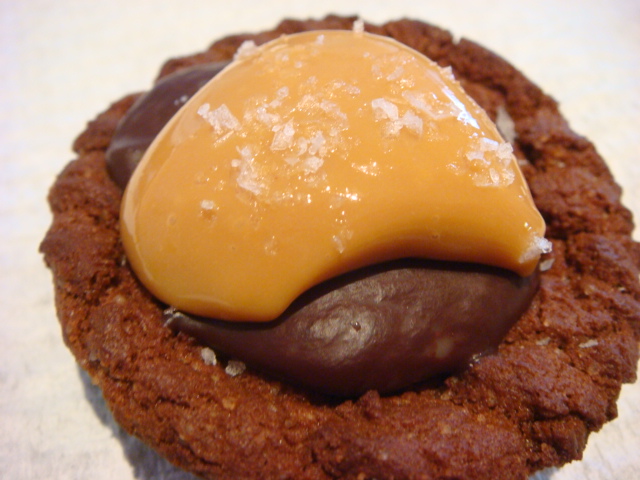 As is typical of Donna Hay, this book has impeccable styling, chorizo, and canned caramel.
I made her cheat's chocolate and salted caramel tarts which were very sweet but a quick win.
Donna has some really great ideas that are simple to make and seem pretty tasty.  I like it better than her last book Fast Fresh and Simple (review here). It also avoids some of the dreadful editing mistakes from that book.  I also like this better than Jamie Oliver's 30 Minute Meals (review here).
This book is perfect for the busy or lazy cook. They are pretty much pantry ready and if not, then the ingredients are easily found at a supermarket. Unless you want thin chocolate biscuits! (see below)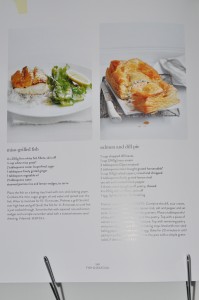 Above: Miso Grilled Fish, Salmon and Dill Pie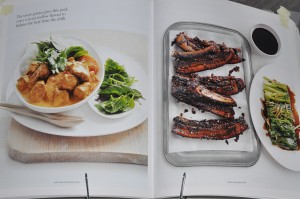 Above: Pork and Sweet Potato Curry, Asian Pork Spare Ribs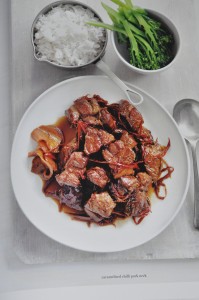 Above: Caramelised Chilli Pork Neck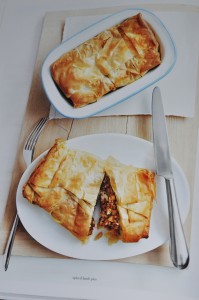 Above: Spiced Lamb Pies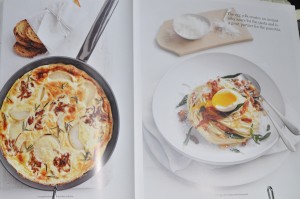 Above: Caramelised Onion and Potato Frittata, Soft egg and crispy pancetta pasta
Cheat's chocolate and salted caramel tarts
12 thin plain round chocolate biscuits
1/4 cup store-bought caramel filling or dulce de leche
sea salt flakes, to serve
dark chocolate filling
200 g dark chocolate, chopped
1/2 cup (125 ml) single pouring cream
Preheat over to 140C 275F.  Place the biscuits into a 12 x 30 ml capacity lightly greased shallow patty tin.  Bake for 5 mins or until soft.  Using a clean tea towel, press the biscuits into the tin to form a shell and allow to cool.
To make the chocolate filling, place the chocolate and cream in a saucepan over low heat and stir until smooth.  Spoon filling into the biscuit shells and refrigerate until firm.  Top the tarts with the caramel and sprinkle with a little sea salt to serve.  Makes 12.
Call me ignorant but I couldn't find really thin chocolate biscuits so I used chocolate ripple biscuits.
Tons of leftover chocolate filling (Tip: Freeze it and use it later as a sauce). Also tons of leftover caramel which I made into icecream.
This book isn't high on originality. In fact its really the better version of Fast Fresh and Simple.
Nevertheless this is good modern Australian cuisine done in a simple beautiful way.
My rating 4 stars.
Shop at fishpond: