I made a promise to myself to only write positive reviews about books I really love.  This is THE BEST COOKBOOK I HAVE READ IN 12 MONTHS.
It makes THE BEST CHOCOLATE CAKE I have ever baked.
Yes folks its that good.
Julie Goodwin Chocolate Slab Cake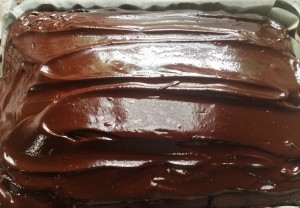 more after the jump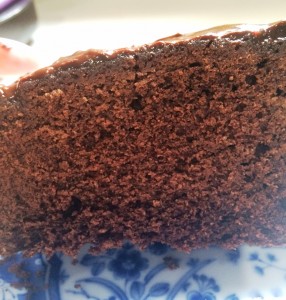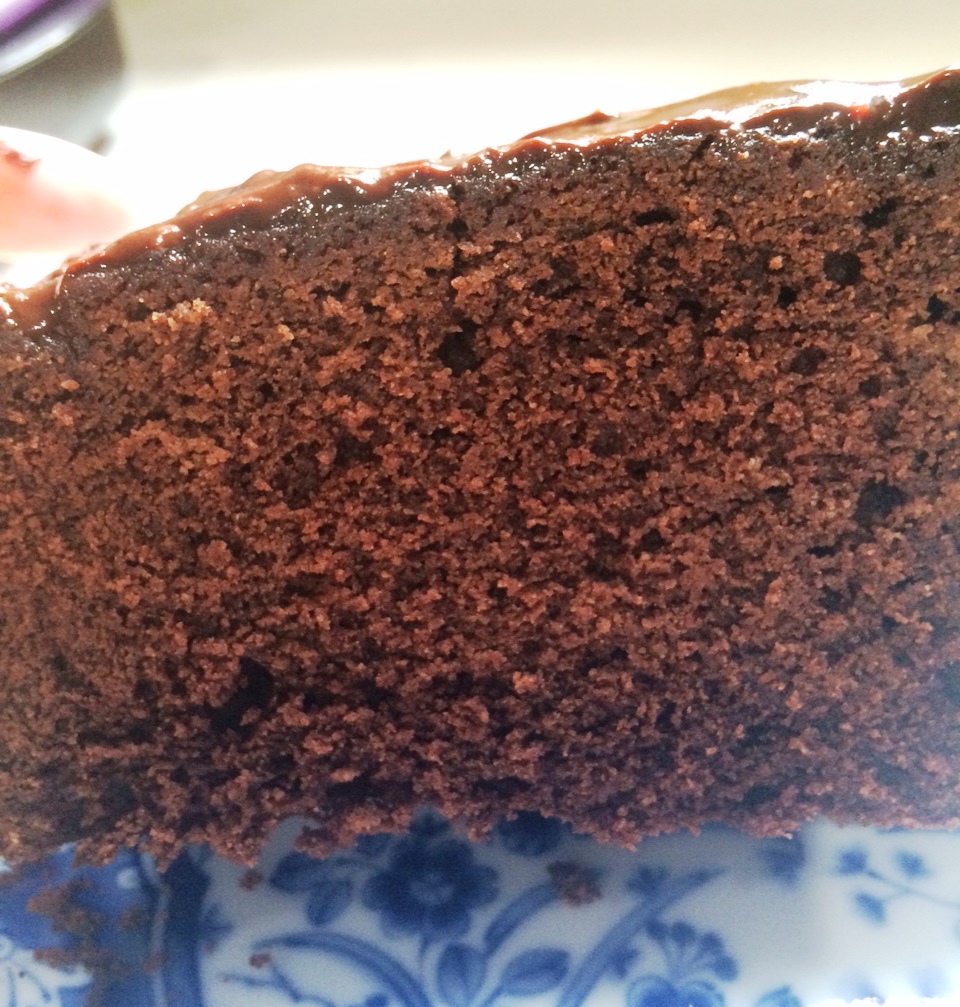 The book covers take away staples from Lebanese, Chinese, Thai, Tex Mex, Indian, Italian, Corner Store, Bakery, and Chicken Shop fast food cuisines.  I like the layout more than I did her first book "Our Family Table".  This book is similar in style and quality to a Donna Hay book. Its beautiful, clear and the recipes are accessible.  There aren't too many exotic ingredients.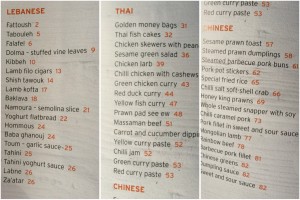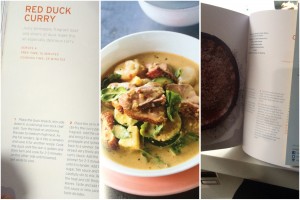 Of critical importance, Julie Goodwin had given a recipe for the Melbourne potato cake/potato scallop.  I have read a million cookbooks and I think she is the first
I loved this book so much I made three recipes in one day – chocolate cake, potato cakes and the southern fried chicken.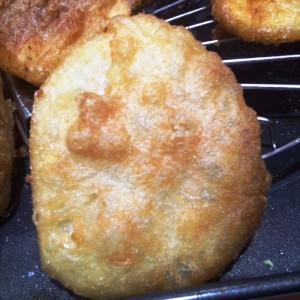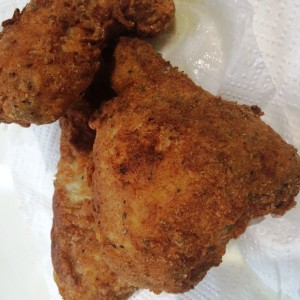 For review, I made this chocolate cake. This is now my definitive recipe for when a chocolate cake is required.
Chocolate Slab Cake
Serves 16-20
Prep time: 20 mins
Cooking time: 40 mins
1 ¼ cups cocoa
1 ½ cups boiling water
180g unsalted butter, chopped
2 ½ cups caster sugar
3 eggs
¾ cup sour cream
½ teaspoon salt
3 cups self-raising flour, sifted
ICING
½ cup thickened cream
250 g dark chocolate, grated
Chopped peanuts, walnuts or shredded coconut (optional)
Preheat the oven to 180C. Grease a 30×40 cm baking dish and line the base with baking paper. Sift the cocoa into a bowl and gradually add the 1 ½ cups of boiling water, stirring until smooth, then set aside to cool.
Using electric beaters, beat the butter and sugar until light and creamy. Add the eggs one at a time beating well after each addition.
Stir the sour cream for a moment to thin it out. Add the salt, 1 cup of flour and ¼ cup of sour cream to the butter mixture and stir to combine. Repeat with the remaining flour and sour cream, and then stir in the cocoa mixture. Transfer the mixture to the prepared dish.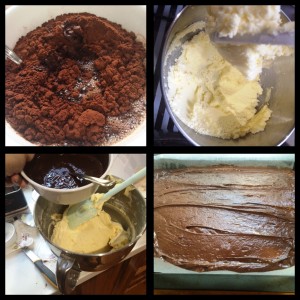 Bake for about 35-40 minutes, until the cake springs back when gently touched and pulls away from the sides of the dish. Cool in the dish for 10 minutes, then turn onto a wire rack to cool completely before icing.
To make the ganache icing, pour the cream into a small saucepan. Heat it over medium high heat to scalding point – almost boiling but not quite. Add the chocolate and stir until fully melted and combined. Allow to cool and thicken slightly, then spread the ganache over the cake. Sprinkle with nuts or coconut if you like. The ganache will set as it cools completely.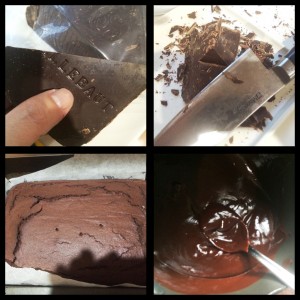 This is my new go to chocolate cake recipe.  In fact this is my new go to cookbook.
Buy here