My rating: 3 1/2 stars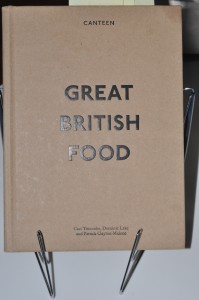 In a desperate search for "great british food", I came across this title and had to press buy.
To my suprise its a small, beautiful volume. Very small.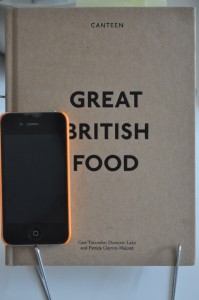 The styling reflects tongue in cheek school boys paying homage to an idyllic 60s British youth.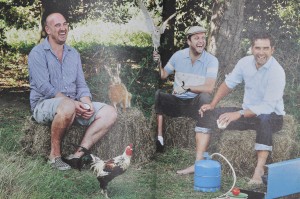 I really love the retro styling and the addition of animals adds a touch of whimsy. That said, I really hate mice and just the thought of little mice poos falling into the crevices on a face of cheese made me dry retch.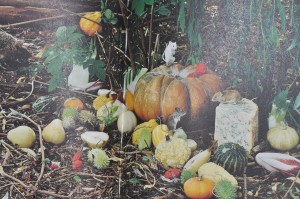 So styling wise I think this book is pretty special. There aren't a lot of photos in the book but I think thats ok as most of the recipes are somewhat familiar and there aren't many flashy techniques.
The book comes from the owners of CANTEEN. Canteen are a London based retaurant which offers "reasonably priced, high quality, modern British cooking. Apparently its a smash hit and Canteen has become a chain.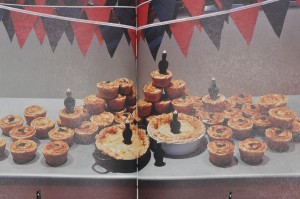 Pies are supposedly their signature dishes and they are "unapoligetically nostalgic when it comes to desserts and cakes".
Things I want to eat
Scotch eggs, sausage rolls, potted duck and picalilli, cauliflower soup, duck chestnut and prune pie
Victoria Sponge by Canteen
250 g soft butter
250 g caster sugar
4 eggs
250 g plain white flour
2 tsp baking powder
20g icing sugar for dusting
Filling
80 g raspberry or strawberry jam
150ml double cream whipped
1. Preheat the oven to 170C. Beat the butter with the caster sugar until pale and fluffy.
2. In a bowl, whisk the eggs just to mix. Slowly add the eggs to the butter and sugar mix, making sure each addition is well mixed in before adding more.
3. Sift the flour and baking powder, then gently fold into the egg mix with a spatula.
4. Use baking parchment to line the bottom of a 25 cm round cake tin with a removable bottom. Line the side of the tin with a separate strip of parchment. Pour in the cake mixture.
5. Bake for 30-35 min until a skewer instered into the centre of the cake comes out clean. Cool on a wire rack.
6. Remove the cake from the tin and split into two equal layers using a bread knife.
7. Spread jam on the cut surface of one layer and whipped cream on the other cut surface. Sandwich togheter.Dust the tope of the cake with icing sugar.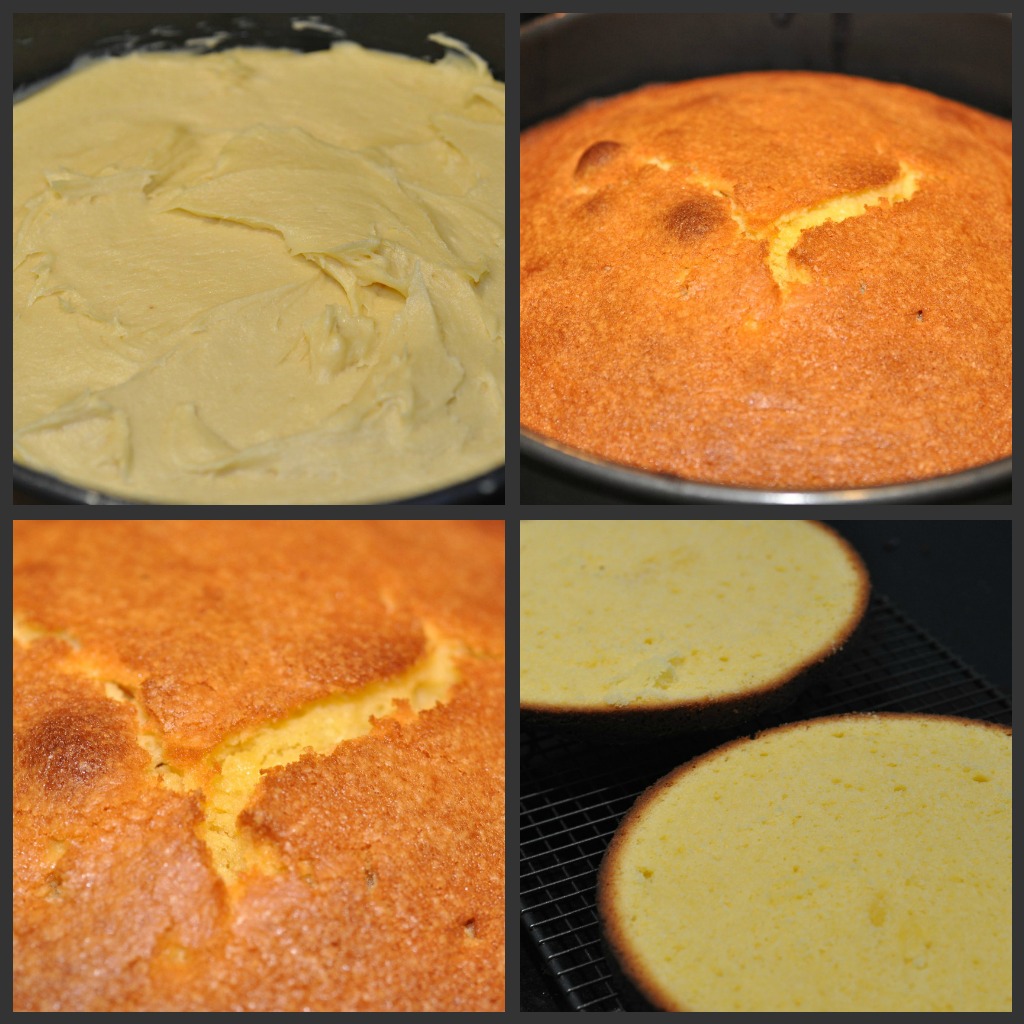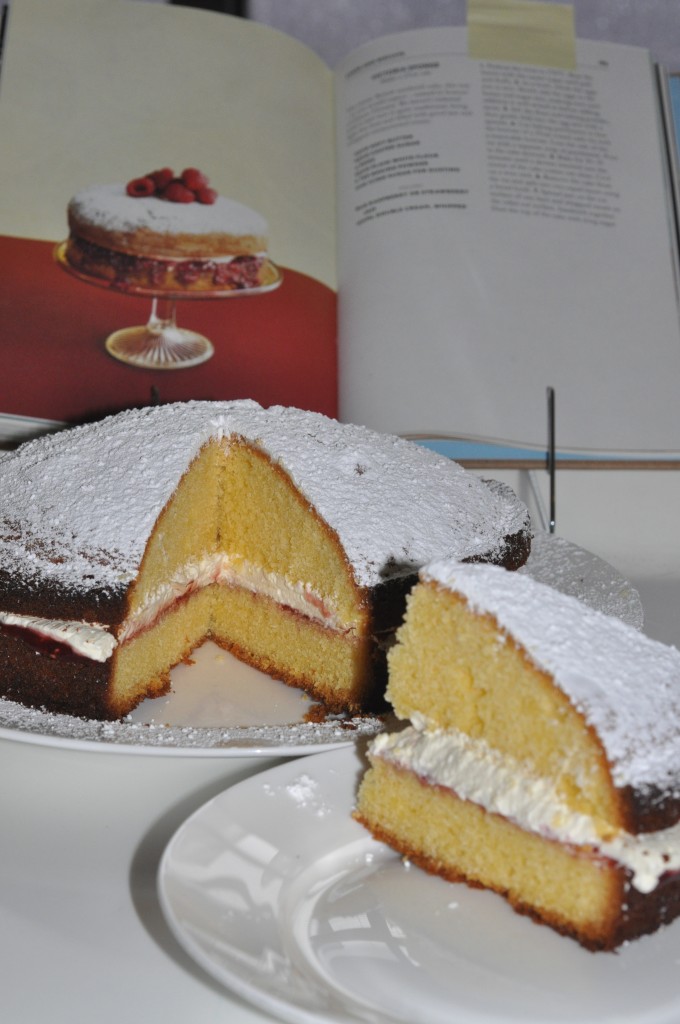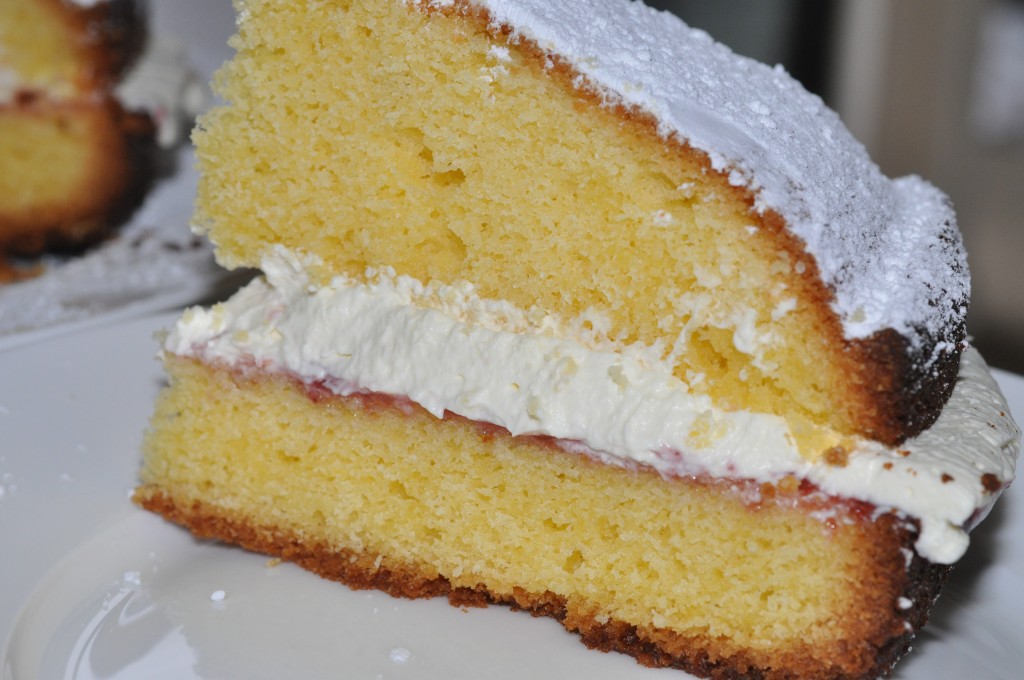 The cake was dry and heavy. I was surprised that it was made with butter and not just eggs. In fact the recipe seems to be a butter cake. It wasn't the sponge I was expecting. It certainly wasn't light and fluffy. Is this what a Victoria Sponge is supposed to be like?
Overall this is a cute book. I wanted to make the pies but getting suet was a bit of a challenge for me. Overall a good book for a hipster as it has some really unique styling.
My rating: 3 1/2 stars.