My rating: 4 ½ stars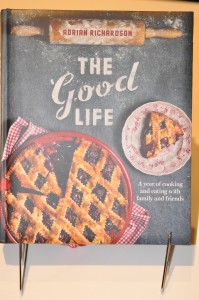 Adrian is a Melbourne boy done good – check out La Luna and his show, "Secret Meat Business". This book is a fantastic celebration of his Italian food life. It is hilariously male in many ways…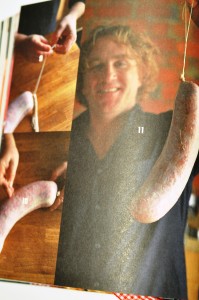 It really reaches to the inner Cro-Magnon in every cook and celebrates meat and seasonal Aussie produce to the fullest. It's the first book I've ever come across with Masterclasses that are a photographic step by step of how to make  my favorite foods – pasta and salami!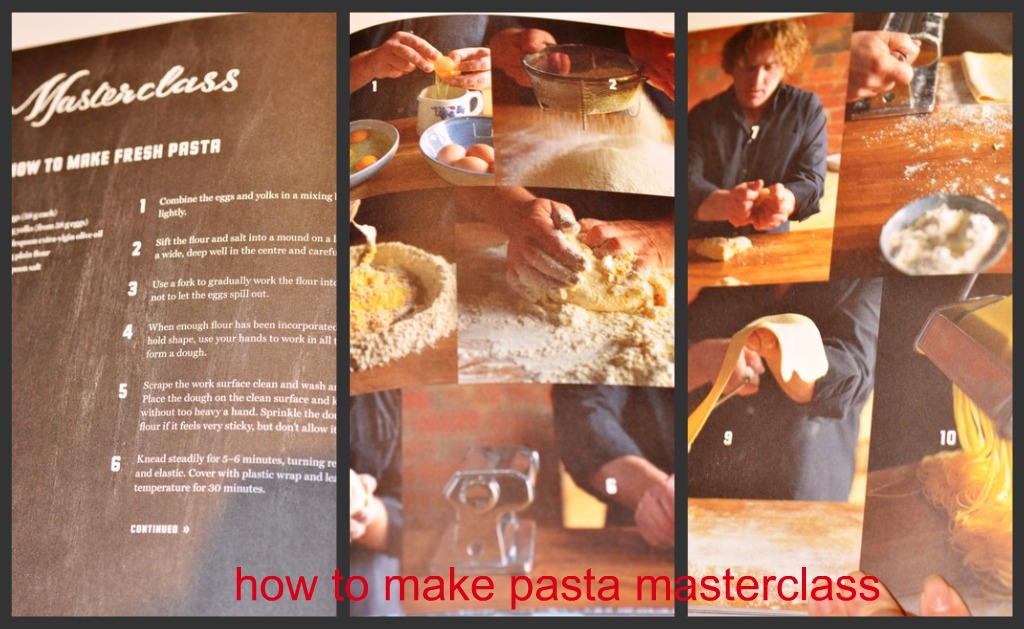 I also love the fact that the book is seasonal,
Spring is full of vegetable dishes, salads, and dressings – too healthy for me (sorry!)
Summer had a whole section on bbqs and picnics
Autumn was full of preserves, and soups
Winter had meat, pasta, pies and puddings. Hello. This was my favourite chapter.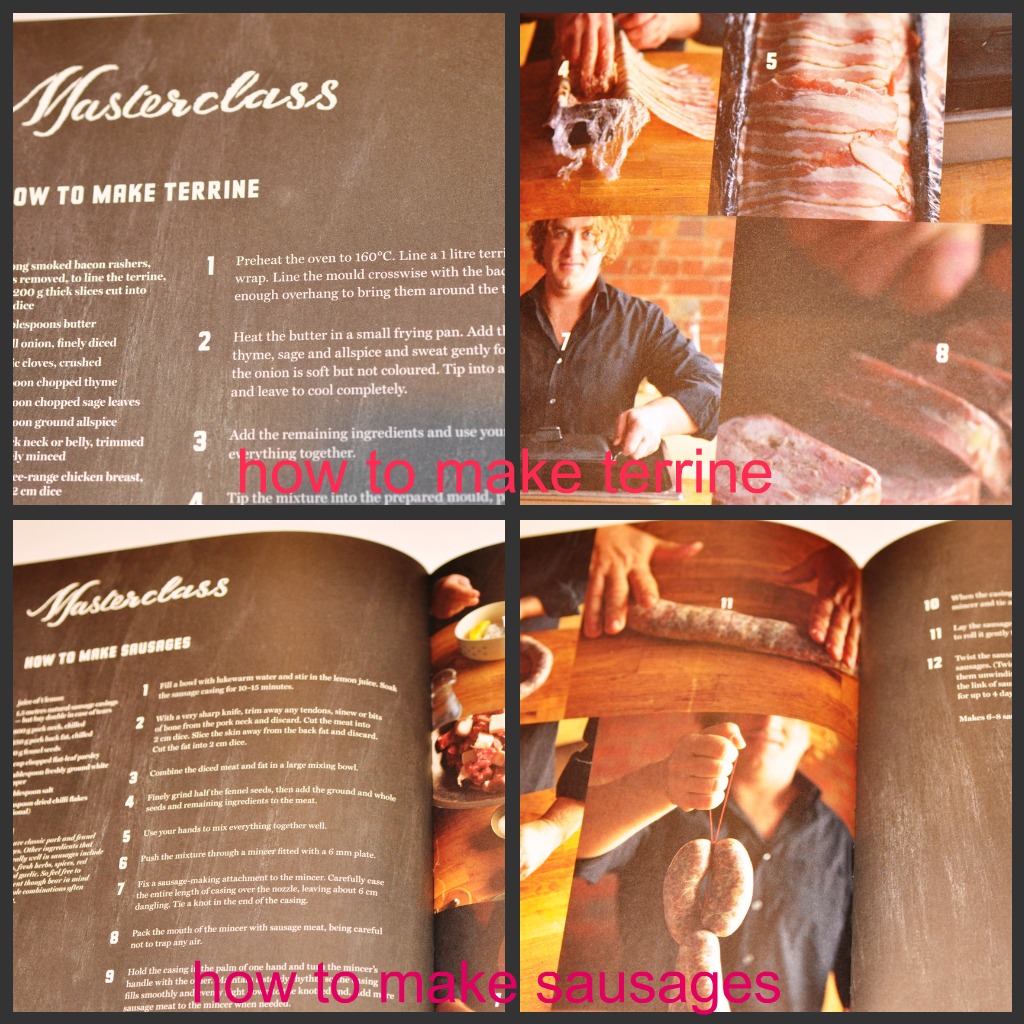 There aren't a lot of photos in this book so it probably isn't one for the coffee table. However, the styling is really rustic and charming and there are lots of recipes for every part of a meal, from the entrée to the sauces and vinaigrettes for the sides. It's a one stop shop for a complete meal.
Things I want to cook include steak and bacon pies for the footy, rolled pork loin with crackling, Portuguese pudding, sweet corn chowder, Nona's shortbread crescents, Anzac biscuits, the perfect steak, sticky smoky pork ribs, apple tart tartin, and foccacia.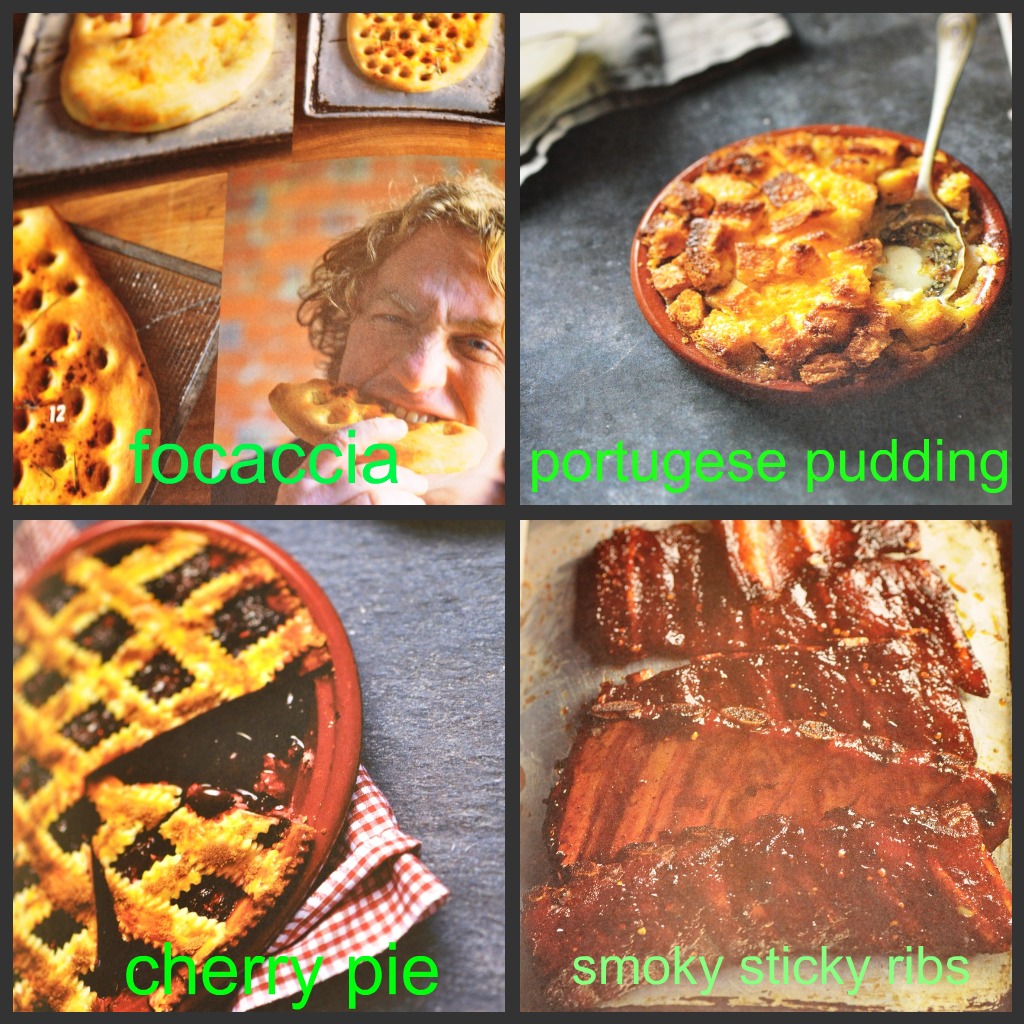 So how does this book cook?
Man-Sized Meatballs Stuffed with Cheese and Ham
I kg finely minced pork (or beef or lamb)
1 onion finely diced (I did a terrible job of this – make sure you dice very very fine)
3 garlic cloves crushed
1 tbl Worcestershire sauce
1 tsp Tabasco sauce
tbl chopped flat leaf parsley
1 ½ tsp salt
½ tbl fresh ground black pepper
½ cup breadcrumbs
1 egg, lightly beaten
Filling
2 slices ham finely chopped (I have no idea how big the slice of ham he is talking about)
½ cup grated mozzarella
1 tbl finely chopped thyme
½ tsp freshly ground pepper
Combine the meatball ingredients in a large mixing bowl.  Use your hands to squish everything together thoroughly. In a separate bowl, combine the filling ingredients.
Divide the meatball mixture into 12 portions and roll into smooth, round balls.  They will be about the size of a tennis ball.  Use your thumb to make a hole in the middle of each meatball and stuff in some of the filling. Seal each meatball around the filling and reshape into a smooth ball.
There is noooo way these are the size of tennis balls. They are about 1/2 cup and about the size of a racketball ball
When ready to cook, heat a little oil in a large frying pan. Fry half the meatballs, turning frequently, until they are well browned and cooked through. They'll take around 8-10 minutes.
Drain well on paper towel, and then transfer to a low oven to keep warm while you cook the remaining meatballs. Serves 4-6. Serve with fried eggs, chips and tomato sauce for a very hearty meal.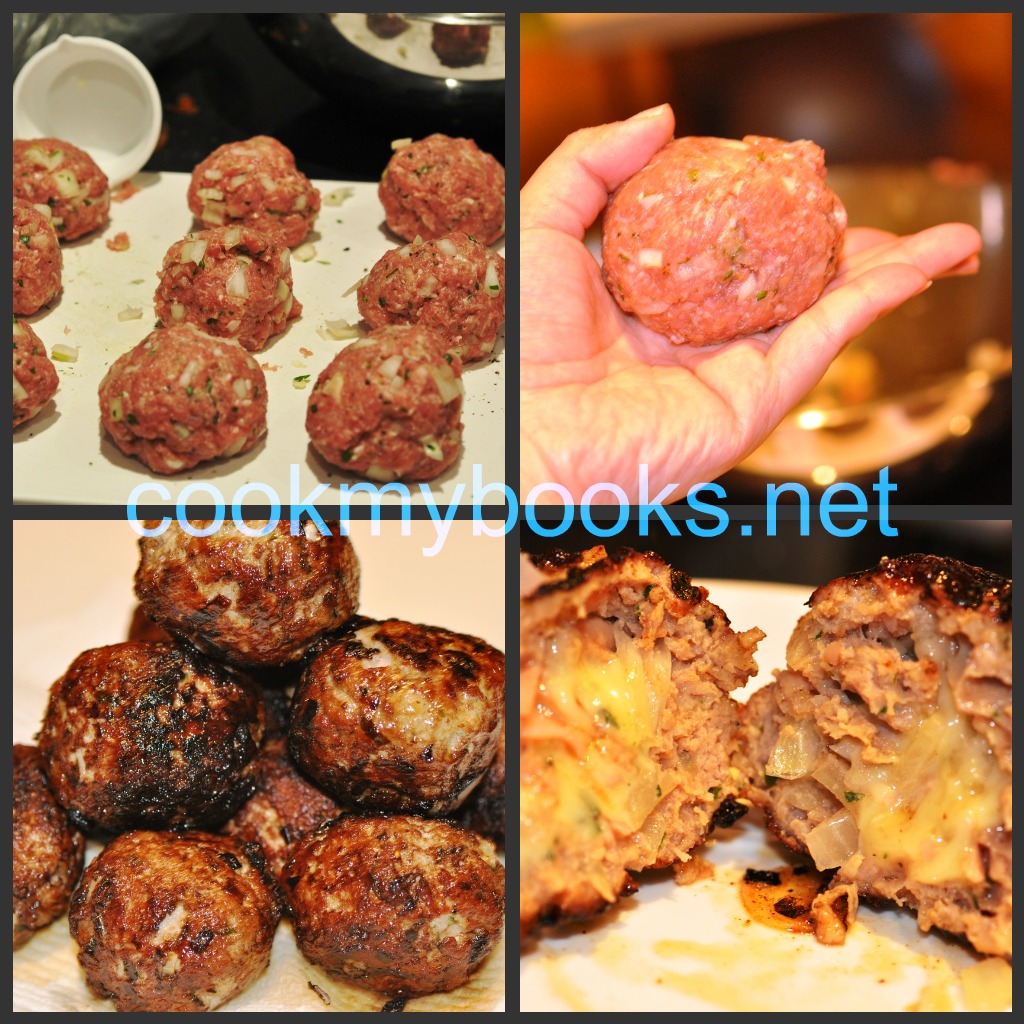 OMG these tasted so good. Really juicy and the oozing cheese was divine. The best meatballs I've ever tasted. The herbs are perfect. Don't skimp on them!
This book isn't really for me as I wish there were more food photos and more desserts but the alpha male I know absolutely loved it. Personally I love the photographic master classes which demonstrate how to make all my favourite foods. This really is a fantastic book for the man in your life or the alpha female in your life. Highly recommended.
Shopping Always shop around. I received my copy gratis but found well priced copies online at fishpond and the nile. Click on images to buy.