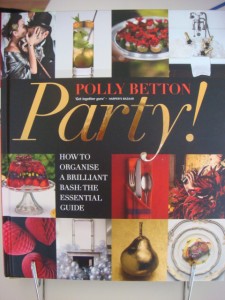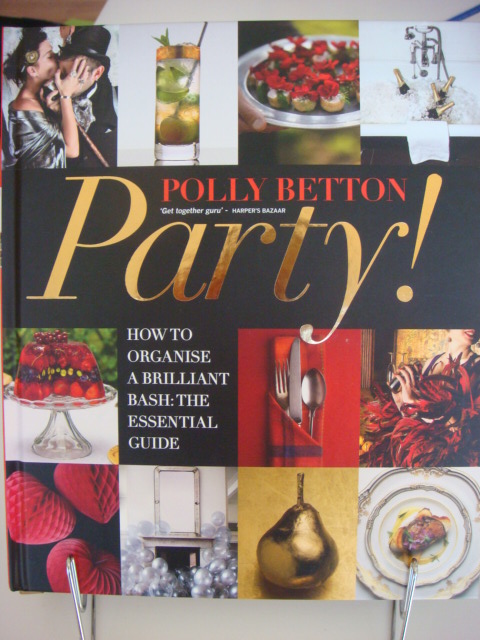 The perfect gift for the friend who has everything!
To WIN, add a comment below and tell me in 25 words or less what your favourite type of party is… or simply subscribe, share on FB or re-tweet this post! Good Luck!!!  Closes in 2 weeks.
I was reluctant to like Polly Betton's Party!, thinking that I already knew a lot about catering and entertaining. I was wrong. I absolutely love this book. Its refreshing, glamorous and the recipes are easy to make for the time-pressed host or hostess. For example, her homemade sausage rolls are made from a "packet of good quality sausages", some fresh herbs and a"packet of ready rolled puff pastry".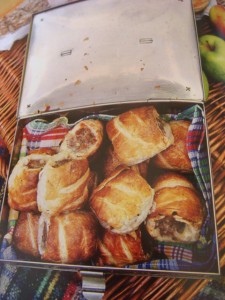 Betton (founder of London's Teatime Productions) gives detailed specific party plans for all sorts of parties. For example, for "Party Basics" she tells you how and when to send invitations to how and when to clean up! She also has fabulous themes for grown up parties such as "Film noir and "Day of the Dead".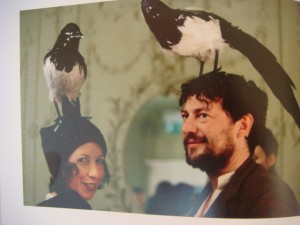 The inner nerd in me loved the chapter on Historic Parties.  Below is the contents page and some great photos. This is a book for adult parties from picnics to romantic soirees.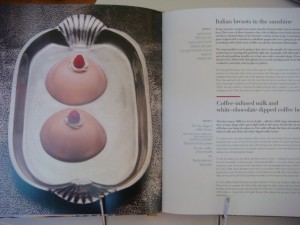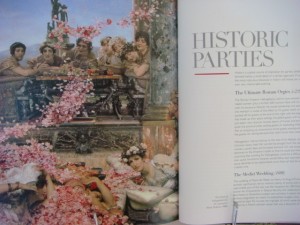 I received this copy gratis, but at time of post found the best online prices here: