WIN a copy of RIPE cookbook or RIPE (A Fresh Batch) by Angela Redfern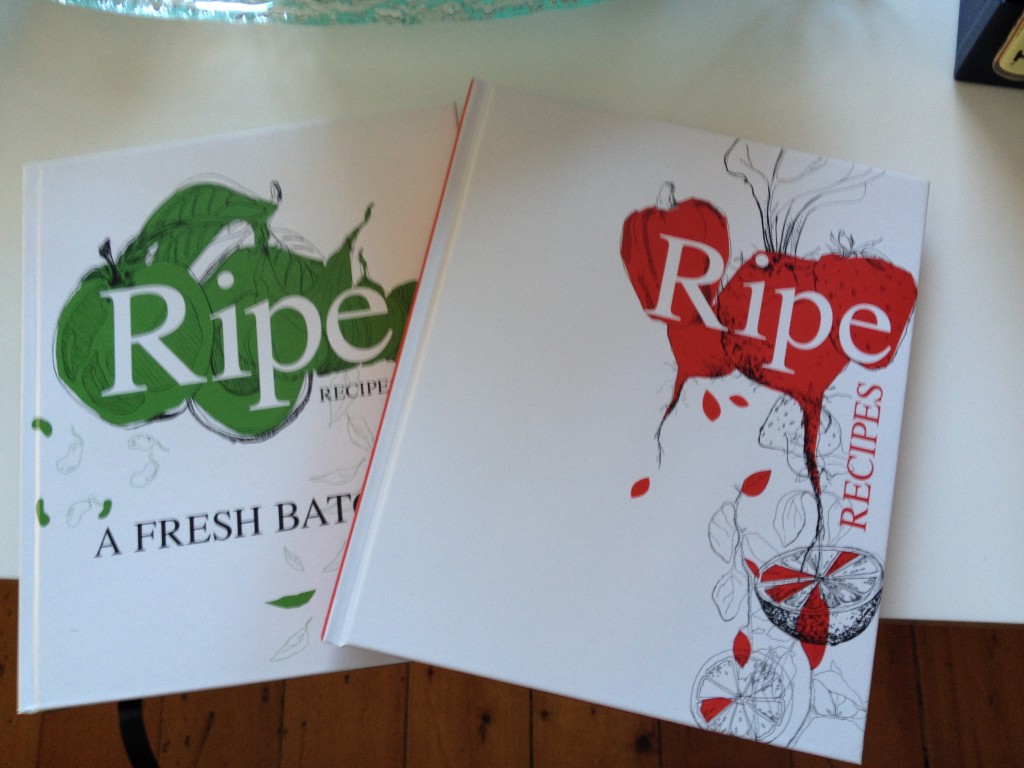 More after the jump 
I recently received copies of the RIPE cookbooks by New Zealander Angela Redfern.  I absolutely LOVE (pronounced LEVE in NZ) these books.  RIPE (the red book) is the original cookbook and is unique in that its 1)  seasonal and 2) its from New Zealand. Some of the ingredients may be tricky to find like kumara, fejoias or Maori potatoes but no less than any other imported book.
The second book "RIPE – A FRESH BATCH" is their popular follow on cookbook with a healthy food angle.
Unlike other books these books have a PHOTO FOR EVERY RECIPE!!!
The books represent the type of food you'd have at your favourite cafe but also include some TRULY CREATIVE AND INSPIRING IDEAS.  For example Beet Cured Salmon, Birdseed slice, Fejoia and Apple Crumble from the Red RIPE book.  And Lemon, Passionfruit and Cardamon Delicious, Chaat Masala Potato Salad and Beetroot and Red Wine Red Velvet Cake!! from the Green RIPE book
Don't worry, the majority of the recipes are much more familiar but I personally can't wait to try some of the creative combinations.  Make some of these and pack in your Esky chilly bin!
Here are some pics from the inside of the book:


I am obsessed with these books and I want you to have one.  Just tell me in 25 words or less what you love about New Zealand! Entries in the comments. Competition closes Thursday 18 December.  I promise to post the books to the winner by Friday morning so they arrive before Xmas.