My rating: 5 stars
EMBRACE CARBS!! – The best baking book I've ever seen!
Note that this book review was written BEFORE the tv show aired.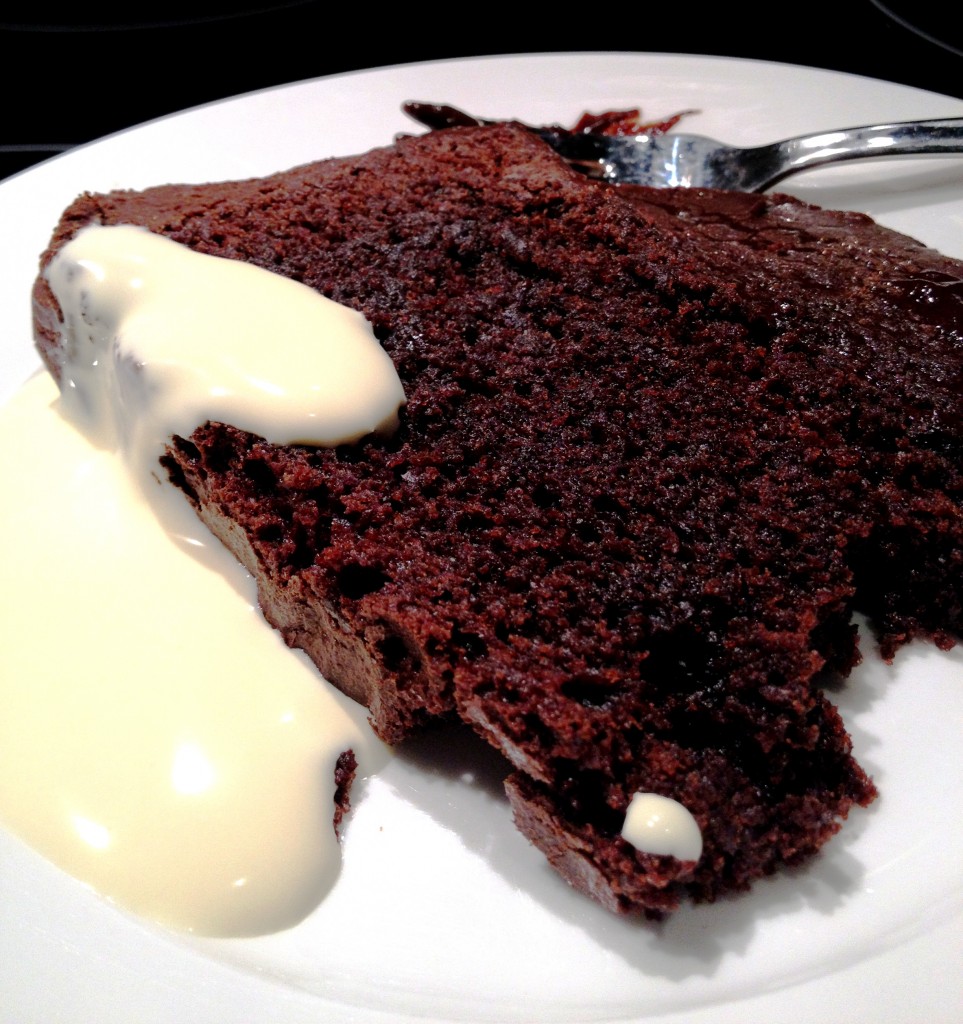 Chocolate Mud Cake
Bake a restaurant quality chocolate mud cake after the jump.Build me up… build me up buttercup…. The ads for The Great Australian Bake Off ran all summer only to have no tv show appear till July!! For food show junkies like myself this was horrific and led me into the darkness of home renovation reality tv.
Because of the delay in screening the show it seems that the cookbook has been released before the show has aired.  If the show is anything like the book, it will be a GOLD STAR HIT.
This is the best baking and dessert book I've ever baked from.  I love it.
This book is beautiful, informative and inspiring.  It covers all aspects of baking from sweet to savoury and is unapologetic about the use of a kilogram of white sugar in a cake or solid lard in a pastry.  The best part is that every "technical challenge" and "basic skill" comes with photographed step by step instructions. There are also great tips and a recipe from the judges (Kerry Vincent, Dan Lepard and Anna Gare).  Perfect for beginners (recipes for kids are noted) and the more advanced there is even a Kerry Vincent cake to try.
The book is divided as follows:
Biscuits and Teatime Treats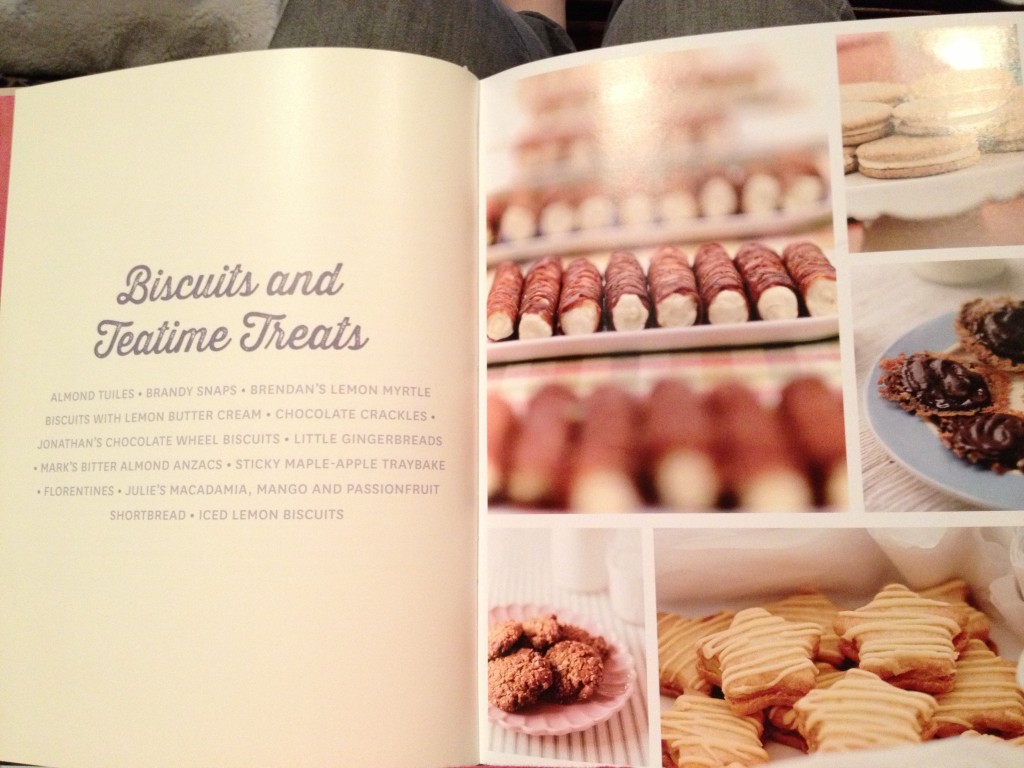 Cakes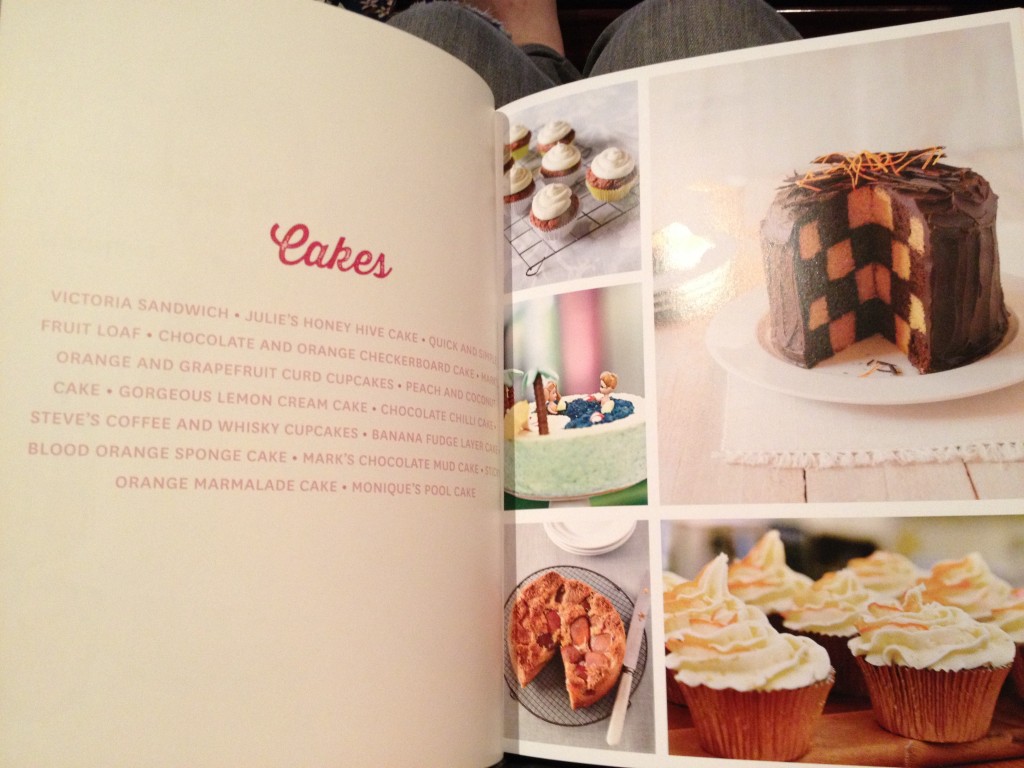 Bread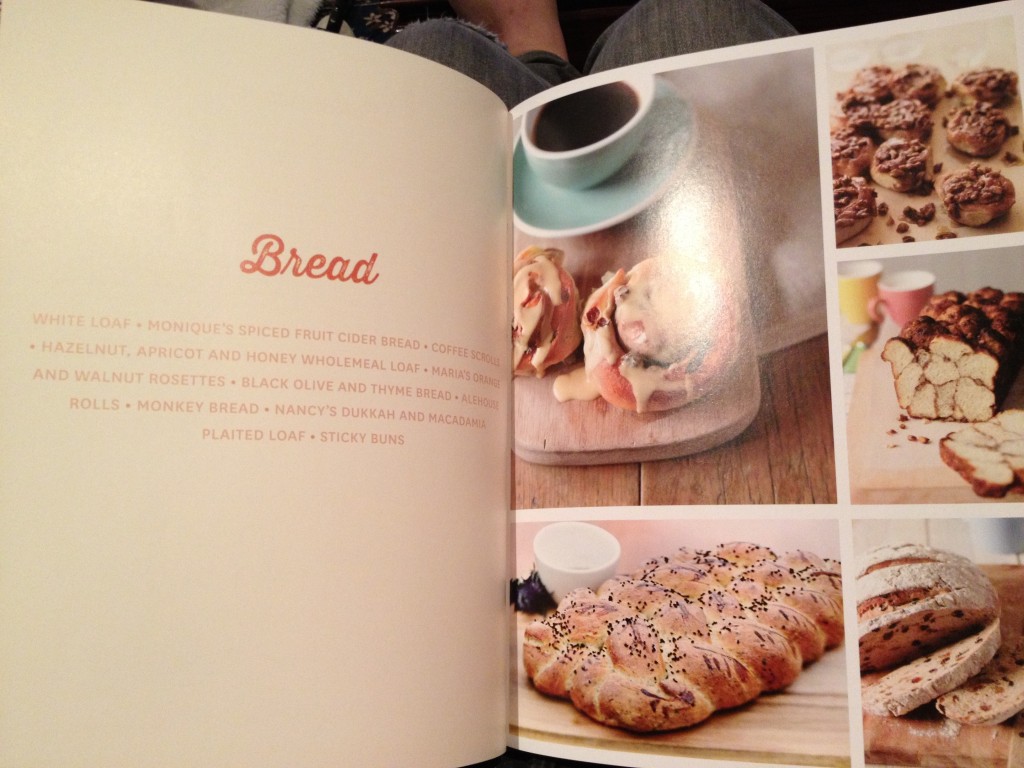 Patisserie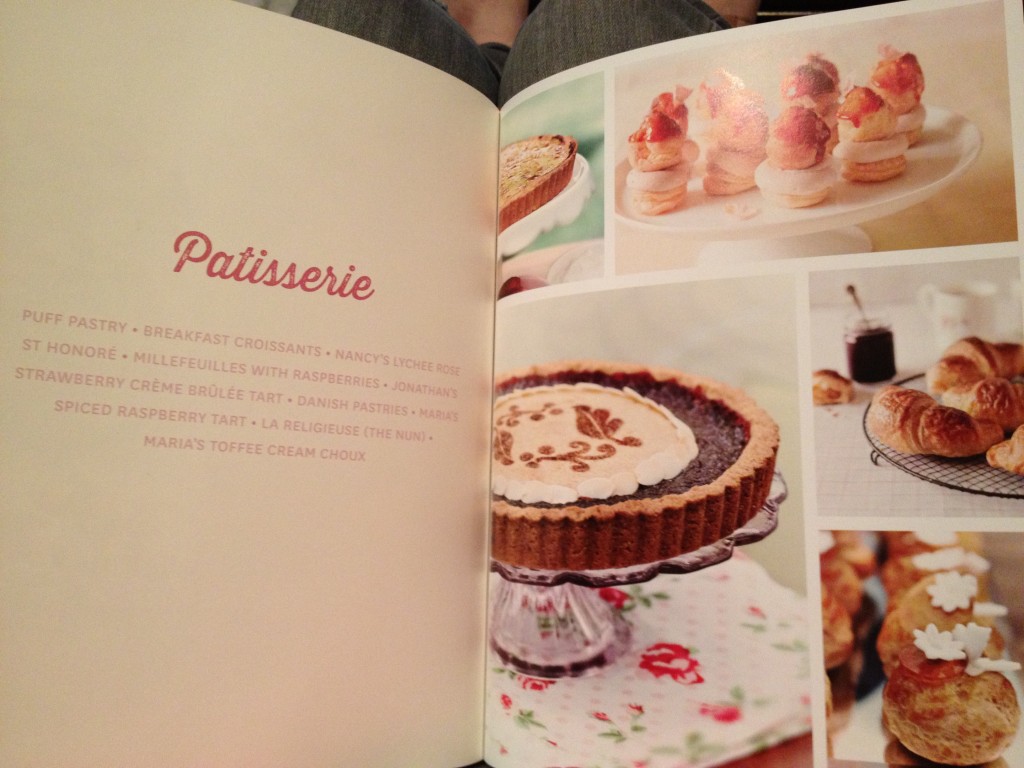 Pies and Savoury Pastry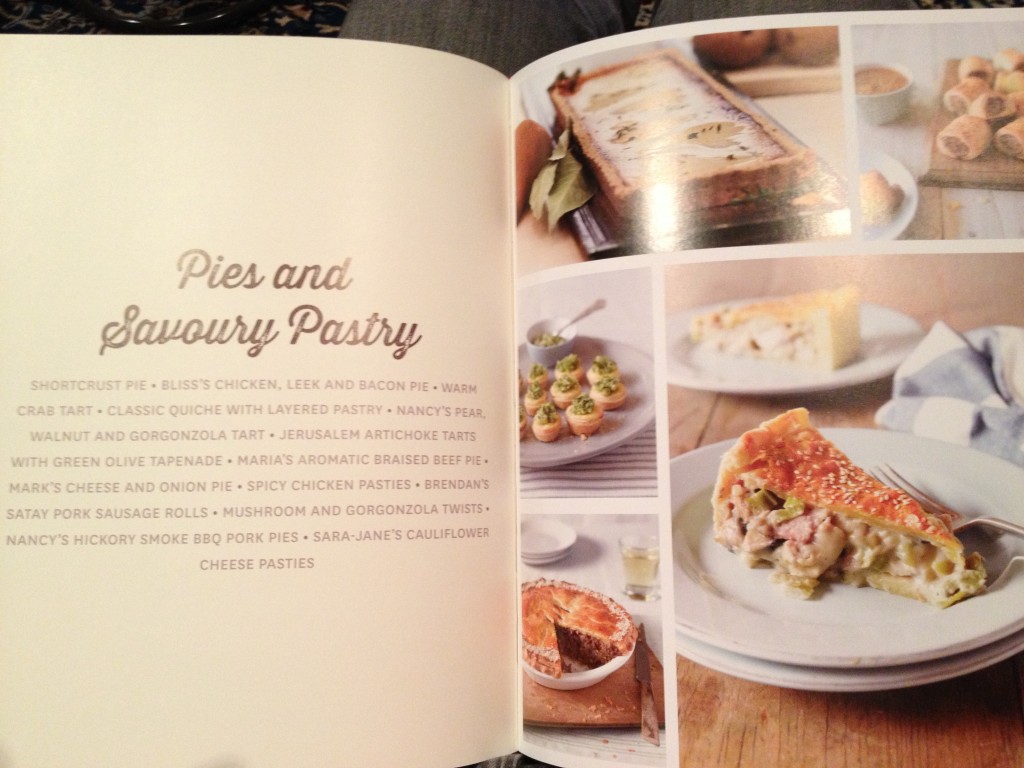 Tarts and Sweet Pastry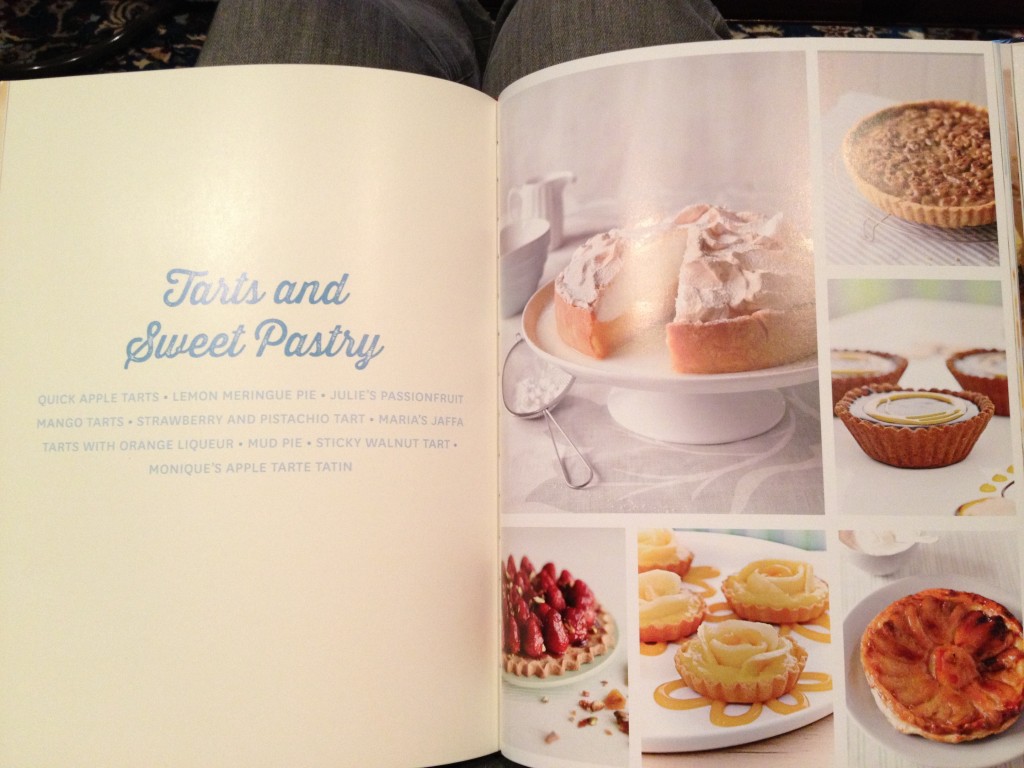 Desserts and Gateaux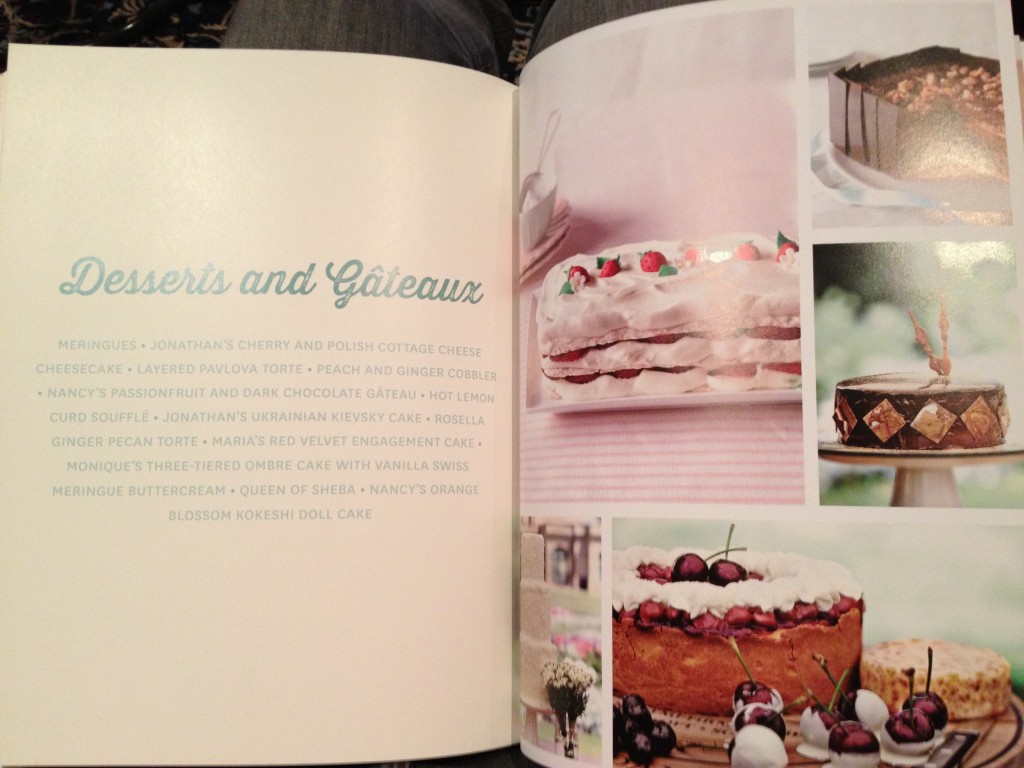 What makes this book special?
The book includes recipes for basics (eg white bread loaf) and more complicated "technical challenges".  For both of these types of recipes, the book provides photographed step by step instructions!
Example: Step by Step instructions to make Chocolate and Orange Checkerboard Cake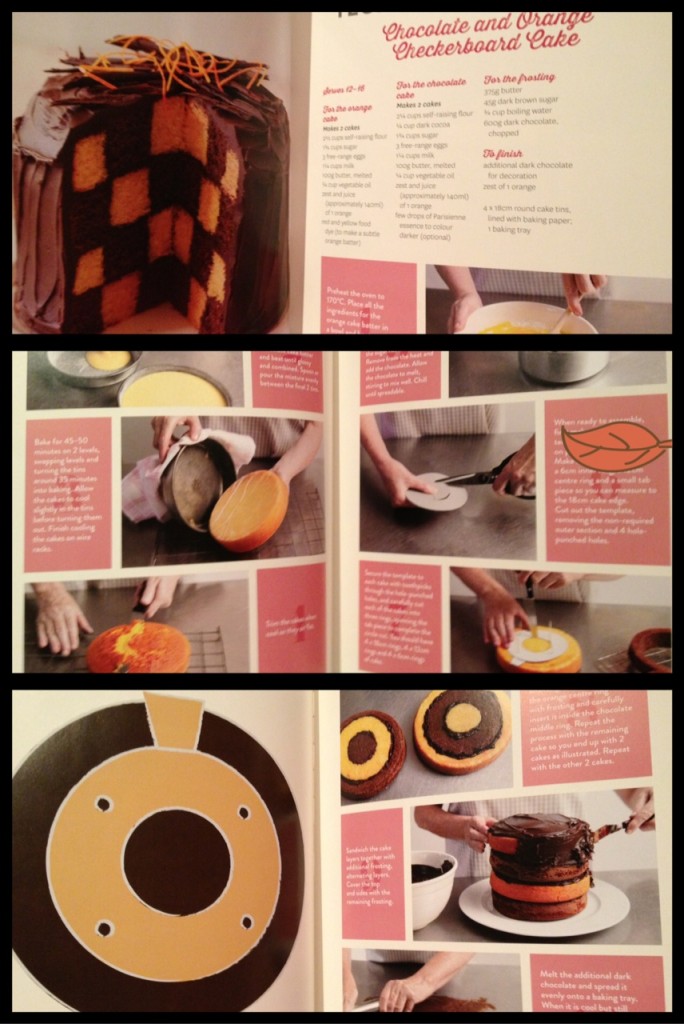 But how does this book cook?
I decided to do a winning bakeoff recipe.
MARK'S CHOCOLATE MUD CAKE
For the Sponge (My half measures in RED)
I made half because I was a bit scared to eat a cake made of 2 kg of chocolate … (and yes, I would  have eaten it all)
380 g unsalted butter

(190 g for half portion)

380 g good quality dark cooking chocolate

(190g)

280 ml water

(140ml)

20 g malted milk powder

(10g)

220 g plain flour

(110 g)

220 g self0 raising flour

(110g)

80 g cocoa powder

(40g)

2 g bicarb soda

(1 g)

840 g caster sugar

(420 g)

6 free range eggs

(3 eggs)

55 g grapeseed oil

(27.5g)

190 g crème fraiche

(95g)
For the Ganache
1.6 kg dark cooking chocolate

(800g)

800 ml cream

(400ml)

(I actually made a bit less than half (600 g choc 300 ml cream))
Fondant to decorate (optional)
2 x 20 cm deep round tins, greased and the bases lined with baking paper
Method
Preheat the oven to 180C.  Construct 2 thermal foil barriers for the cake tins: cut a long strip of foil and fold into quarters.  Wrap this strip around a tin and secure with paper clips. Repeat with more foil and second tin. (My tip: I think the instructions mean make a foil collar like you would for a soufflé – am curious to see if they do this recipe on tv)
Repeat with more foil and the second tin.
Combine the butter, chocolate and water in a heavy-based pan and melt over a very low heat.  Cool slightly.
Sift the malted milk powder, flours and cocoa into the bowl of a free standing electric mixer.  Fold through the bicarbonate of soda and caster sugar.  Beat the eggs, oil and crème fraiche into the chocolate mixture; then on a low speed, beat this into the dry ingredients until smooth and just combined.  (Beat slowly, as the mixer bowl will be quite full).

Divide the mixture equally between the prepared baking tins and bake for 90 minutes or until a skewer inserted into the centre comes out clean.  Allow to cool in the tins.  Turn onto a wire rack to cool completely. (Wow!! The thermal collar got the top nice and flat!)

To make the ganache, break the chocolate into chunks and place in a heatproof bowl.  (My tip: chop the chocolate up with a knife to get smaller pieces).  Heat the cream and pour over the chocolate.  Whisk until the chocolate is melted and the mixture is smooth.  Cool until thick.  Sandwich the layers together with the ganache, then cover the cake completely in more ganache.  Serve cake as it is or decorate with fondant if desired.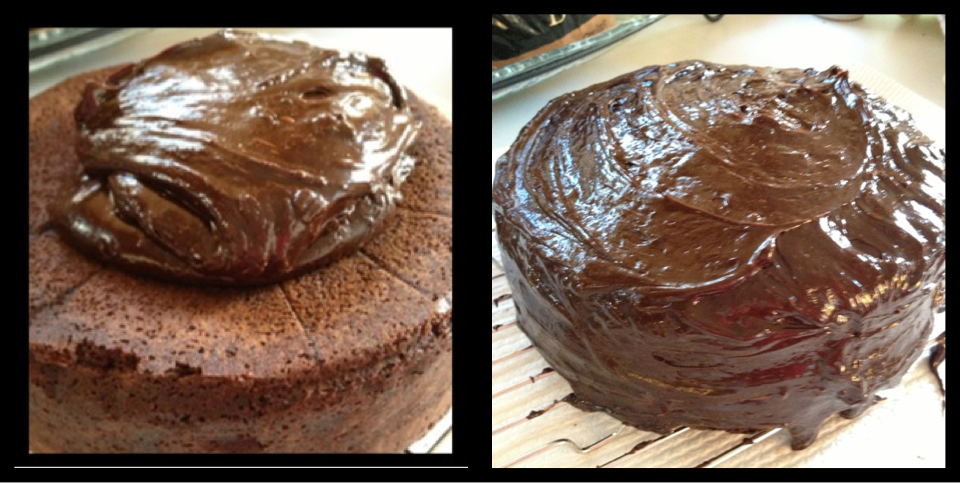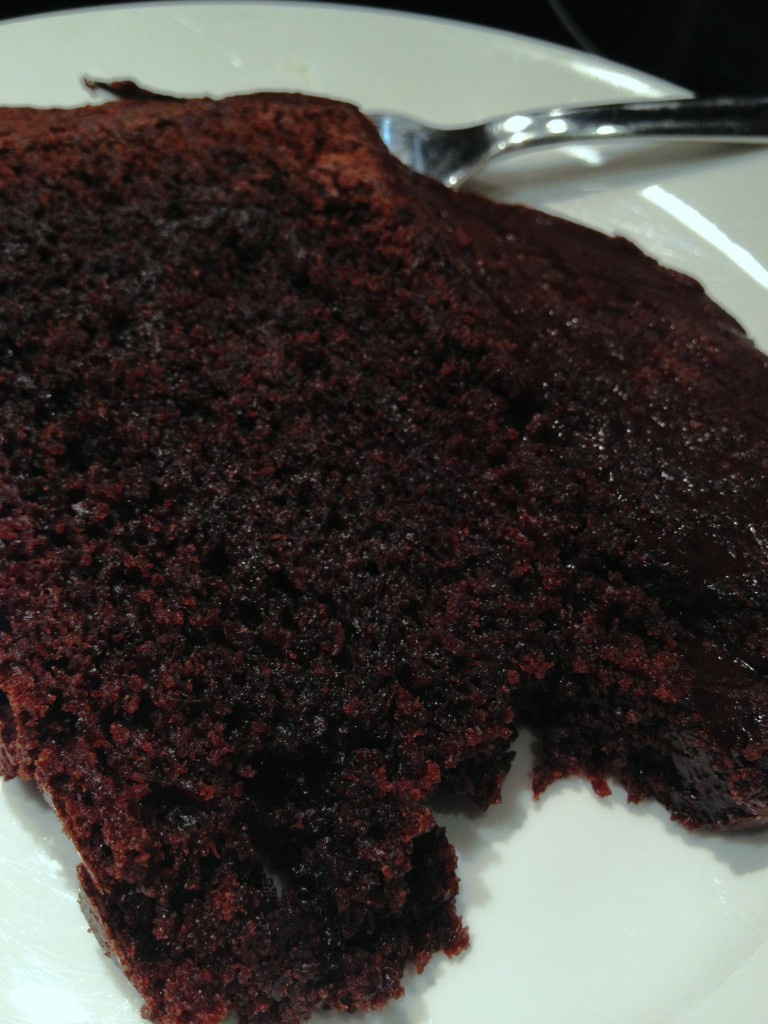 WOW! This was the best chocolate mud cake I've ever tasted. Seriously amazing. Different from the equally awesome chocolate cake reviewed in delicious.  This cake is a richer, death by chocolate experience. I can't believe how easy it was to make. The trickiest thing was the foil collar.
Other recipes I want to try are the Technical Challenge Quiche With Layered Pastry, Mark's Orange and Grapefruit Curd Cupcakes and the Lemon Meringue Pie.
Shopping.
I bought my copy at Dymocks bookstore (yes a real bookstore!). You can also find The Great Australian Bake-off at fishpond.com – click on the picture