My rating: 3 1/2 stars
5 for style, 3 for substance  – the recipes did not taste great.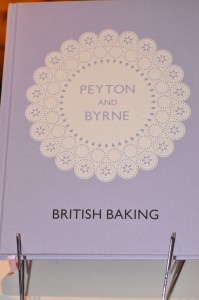 This book is like David Beckham – sexy as all hell – but such a shame he has to talk…
It is easily the most beautiful cookbook I have ever seen.
It IS the new Britannia (circa Tony Blair / pre- GFC) – cool, whimsical, Kate Moss meets Coldplay, "keep calm carry on" …
Alas, when it comes to communicating, something goes slightly out of kilter.
Can I confess that I love all things "tongue in cheek" Britannia and have a vast collection of British Tacky-mobilia.  Look on in envy….
My Britackia Collection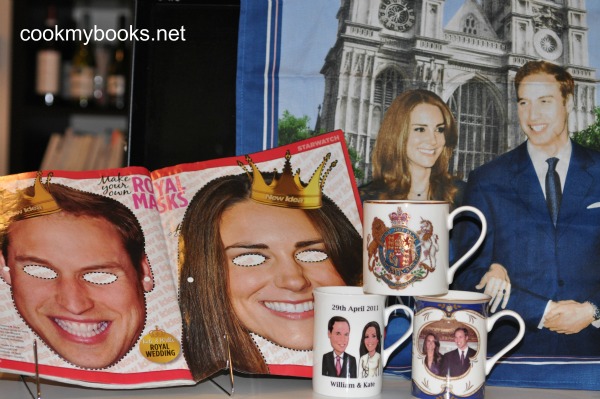 So when I saw this book online with praise from Heston no less, I had to press "BUY".  Check out these lustful pages. Drool…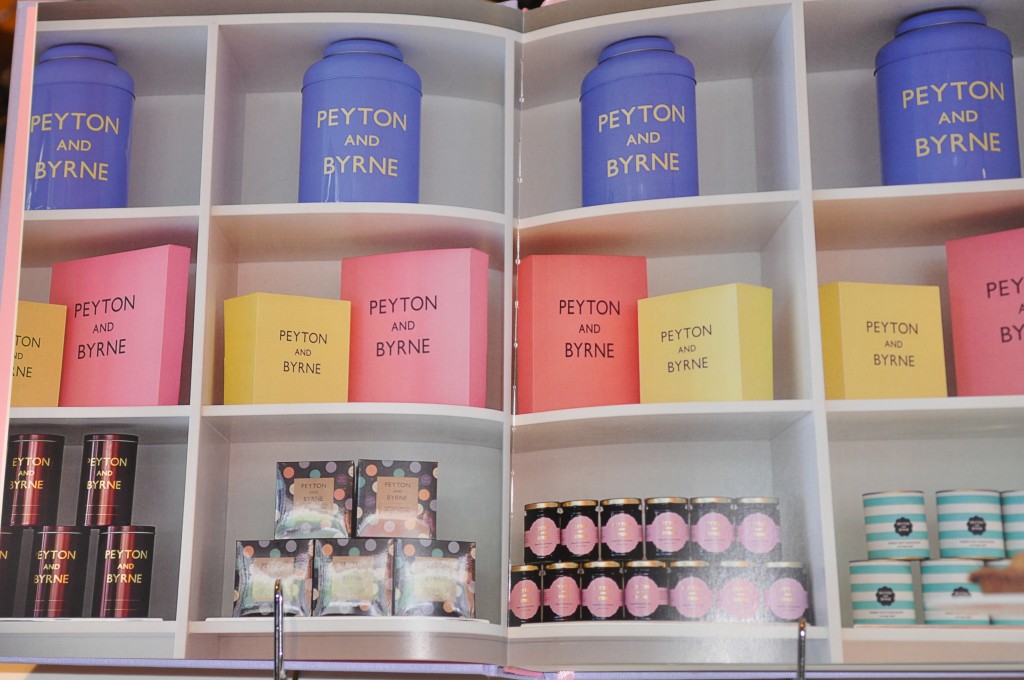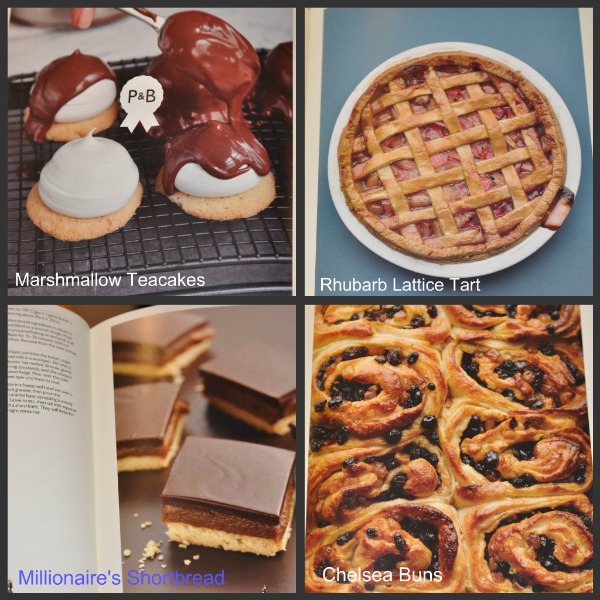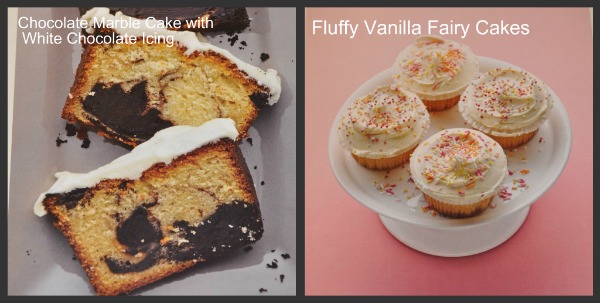 So how does this book cook?
Sticky Toffee Pudding by Peyton and Byrne (aka sticky date pudding)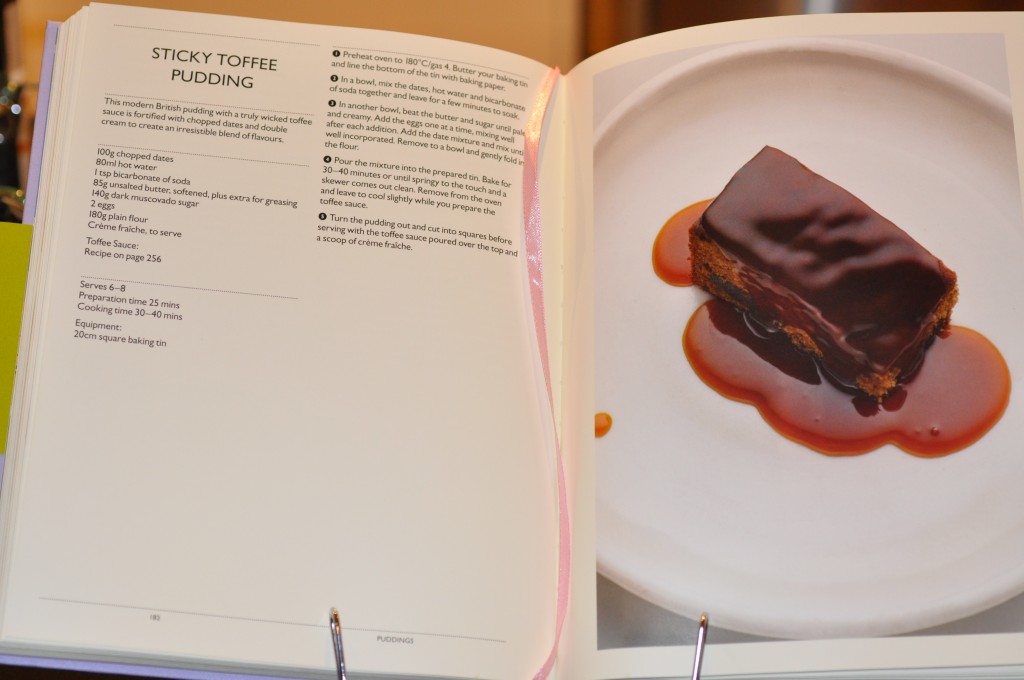 100g chopped dates
80 ml hot water
1 tsp bicarb of soda
85 gms unsalted butter, softened, plus extra for greasing
140 g dark muscovado sugar
2 eggs
180 g plain flour
Creme fraiche to serve
Serves 6-8, 20 cm square baking tin
1. Preheat oven to 180cC. Butter your baking tin and line the bottom of the tin with baking paper.
2. In a bowl, mix the dates, hot water and bicarb of soda and leave for a few minute to soak.
3. In another bowl, beat the butter and sugar until pale and creamy. Add the eggs one at a time, mixing well after each addition. Add the date mixture and mix until well incorporated. Remove to a bowl and gently fold in the flour.
4. Pour the mixture into the prepared tin. Bake for 30-40 minutes or until springy to the touch or a skewer comes out clean.  Remove from the oven and leave to cool slightly while you prepare the toffee sauce.
5. Turn the pudding out and cut into squares before serving with toffee sauce poured over the top and a spoon of creme fraiche.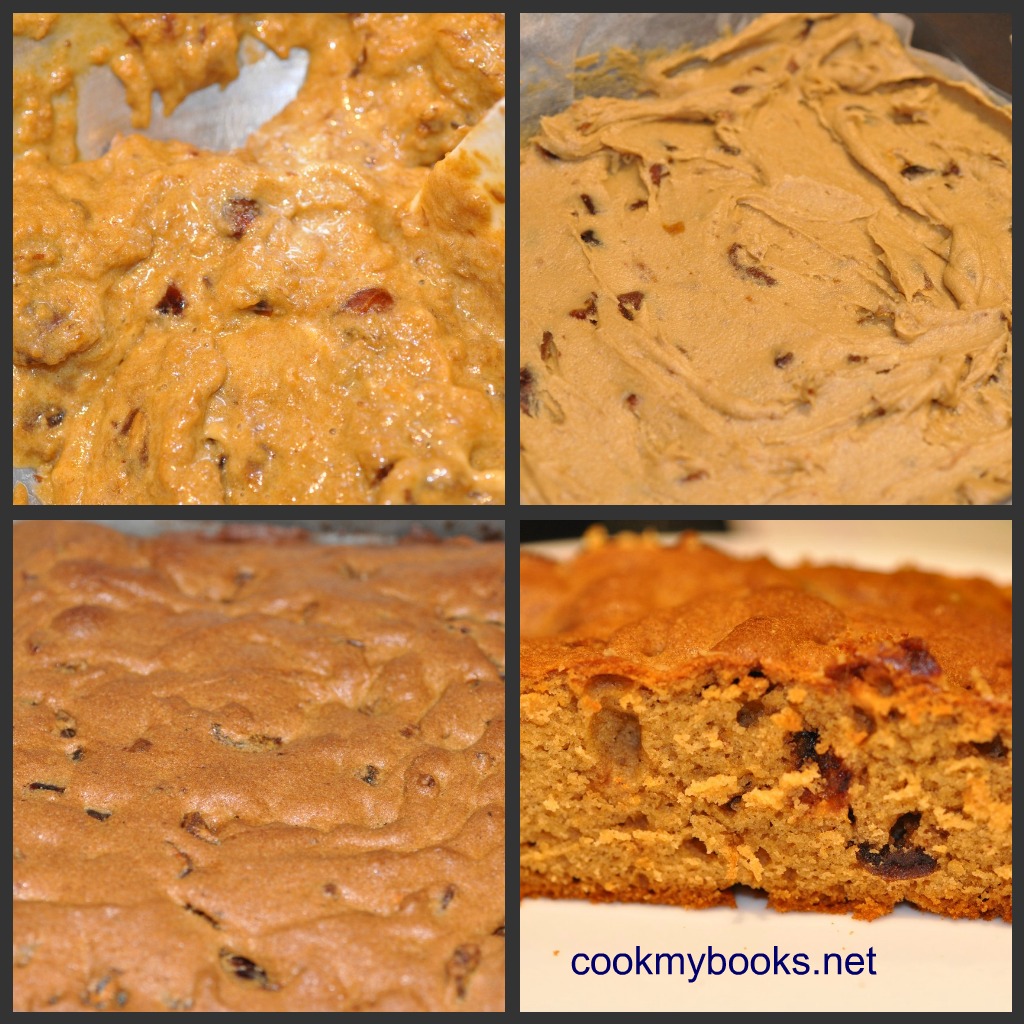 Toffee sauce by Peyton and Byrne

500ml water
300g granulated sugar
200 ml double cream
100 g golden syrup
100g cold unsalted butter, cut into 1 cm cubes
1/2 tsp sea salt
1. Measure out all ingredients in advance so they are ready to add as soon as they are needed during the cooking process. This toffee needs to be very dark but a minute too long on the heat and it will be ruined.
2. In a large, heavy-bottomed saucepan, combine the water and sugar over a medium heat. Stir occasionally to dissolve the sugar. As soon as the sauce comes to a boil stop stirring or the mixture could crystallise. Let the sugar boil until it turns a very dark caramel colour (almost black), which will take about 10 minutes.  A single whisp of smoke will appear and this is a good indication that its done. Immediately turn off the heat and move the pan to a cooler place.
3. Pour in the cream, taking care as the sugar syrup will bubble up significantly. Whisk it in and then whisk in the golden syrup.
4. Let the toffee cool for 10 minutes, then gradually whisk in the butter a few cubes at a time and stir in the salt.
5 Use immediately or let it cool and then pour into jars. This sauce keeps well in the fridge or freezer.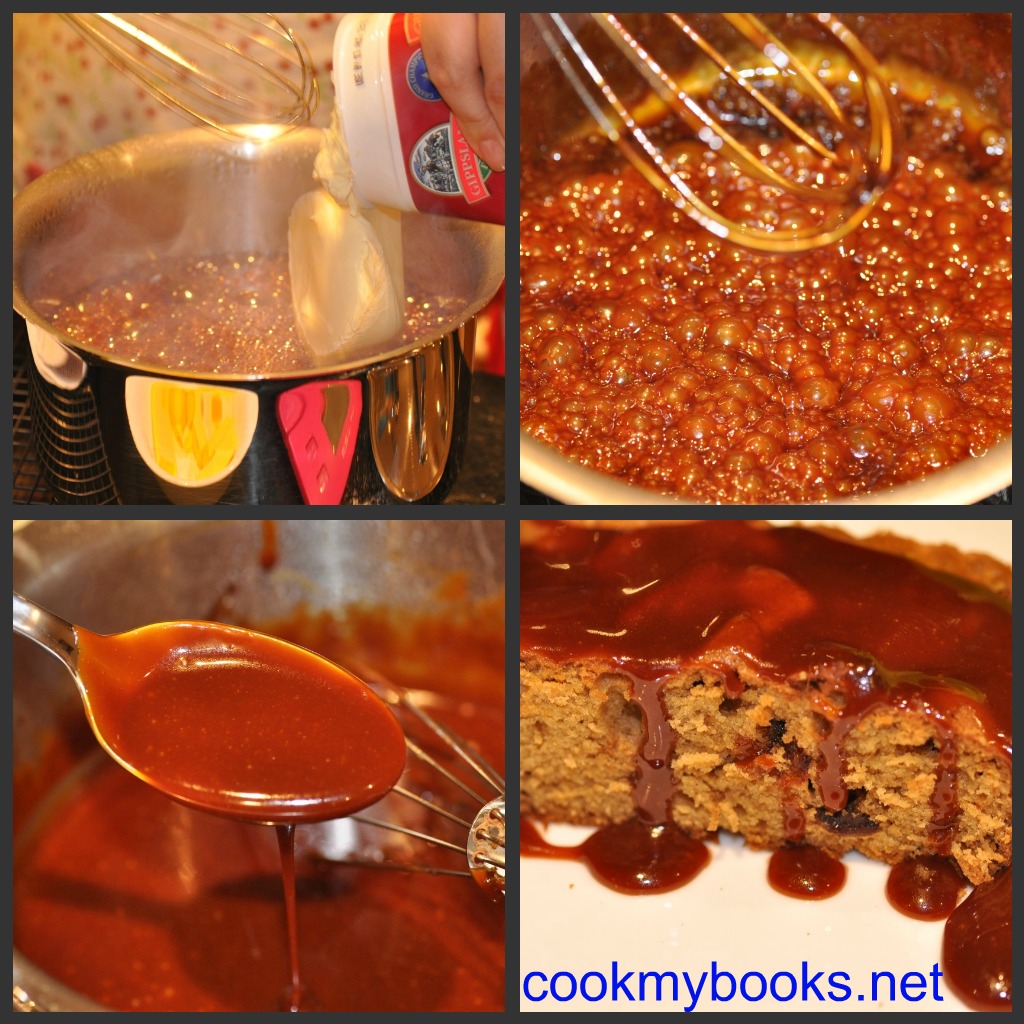 This tasted ok. I mean anything with a kilo of dairy fat and a pound of sugar is gonna taste alright. However, the recipe calls for bringing the toffee to "almost black" and "smoking". This creates a really bitter toffee. In fact the sauce tasted like coffee or chocolate but not in a good way. Perhaps I've been too brainwashed by standard caramel sauces but for me this sauce was far too bitter. The pudding was also fairly hard and almost like a cookie. The only leavening agent is a tiny spoon of bicarb which is in the soaking liquid of the dates.
So yes I was a bit disappointed with this book. However, as with most good looking things, it got a second chance. And, as with most pretty things, it still disappointed.  I decided to make the cinder toffee to compare it with the honeycomb I made in the frankie post.
Cinder Toffee aka honeycomb by Peyton & Byrne

100 g unsalted butter, plus extra for greasing
2 tbsp white wine vinegar
300 ml golden syrup
400g caster sugar
2 tsp bicarbonate of soda, sifted
20 cm baking tin
1. Butter your baking tin. Line the tin with a sheet of baking paper so that each end of the paper comes up the sides of the tin (this makes it easier to remove the cooked honeycomb  later).
Tip: To measure out the golden syrup I put the container in the microwave. It melted a bit…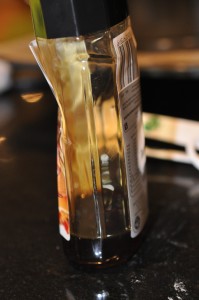 2. Melt the butter in a very large, heavy – bottomed saucepan (be careful as the mixture will bubble up considerably) over a low heat.  Then add the vinegar, golden syrup and caster sugar. Let the sugars melt into the butter, then turn the heat up to medium but do not stir. Heat the syrup until it reaches the hard ball stage (test by dropping a teaspoonful into a bowl of cold water and it should harden).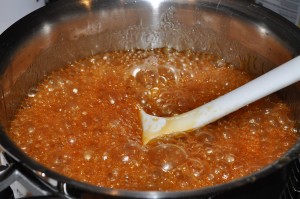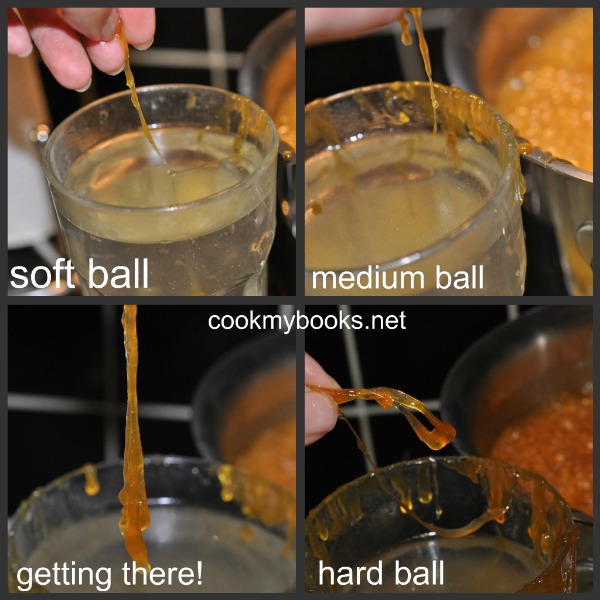 Note: I was really really annoyed that there wasn't any detail as to what hardball means. I had to google it.
I was also really annoyed that there was no temperature option given in the recipe. This toffee is made with golden syrup so you can't judge by the colour of the syrup whether the toffee is done or not!! It's already brown!!
I nearly burned my hand into a stump doing the hardball test and still I don't think its  right. Usually you want whats called "hard crack" to get a crunchy toffee. But who's to know ?! the recipe was way too loose.
3. Remove the pan from the heat and immediately stir in the bicarbonate of soda. As the mixture begins to bubble up, gently stir it to mix in the soda (don't mix too vigorously). Pour the mixture into our prepared cake tin and leave it to cool. When it begins to set, score the toffee with a knife  into bite-sized pieces. When completely cooled it can be broken into pieces along the scores and stored in an airtight container for up to a week.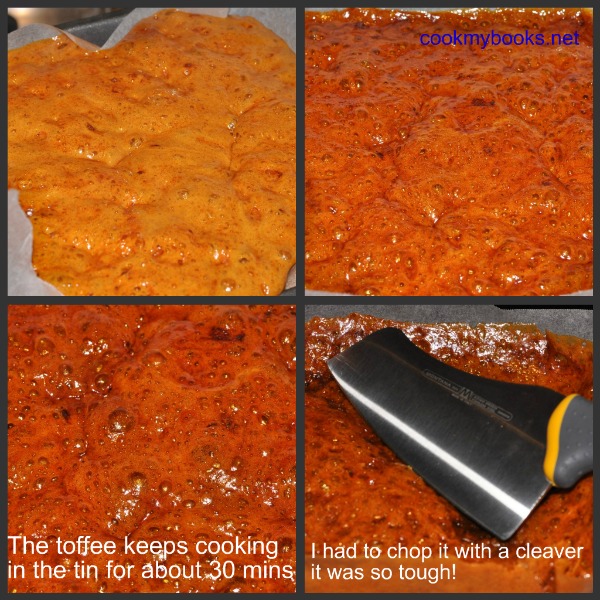 This cinder toffee was not like honeycomb at all despite the author's claims. It was hard and chewy and slightly greasy from the butter. The recipe here was really flawed in not giving accurate details on how to heat the sugar. The glossary also gave no tips. I had to beg my colleagues to eat this stuff.
Given this book yielded 2 disappointing recipes I have to give it a 3 for substance (and that is generous). Definitely 5 for style but I'm a bit over these show ponies. Therefore this gets 3 1/2 stars.
This book would be great for a desperate Anglophile or Enid Blyton fan who dreams of treats from the "old country". They will love the pictures in this book. They may have trouble making them though!
Shopping
Always shop around. I bought my copy at www.bookdepository.co.uk . At time of post I also saw good prices at: